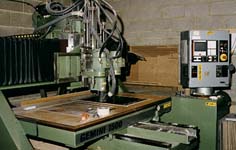 Our CNC machine is available for general machining duties in most materials (excluding metals). We have a vacuum table 1.7 metre x 1.0 metre and can machine components up to 1.5 metre x 1 metre. Using industry standard CAD/CAM software we can take your designs from DXF, DWG or IGES files, we can also programme them for you from your dimensioned drawings or in the case of flat parts we can often use original templates to take a pattern from and draw the parts for you (please contact us for details)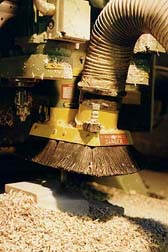 For 3d machining, we can use IGES Files and produce models in a variety of foam blocks or model board which are then suitable for vacuum forming and creating finished parts, whether they be in carbon fibre or fibreglass.
Screen shot of 3D surfaces and tool paths for tri spoke bicycle wheel mould.